---
Like any other Bahria Project, Bahria Town Peshawar offers the same serene, comfortable, and luxurious lifestyle that other projects enjoy. Life in Bahria Town Peshawar will enable an entirely different lifestyle with the availability of the foremost traditional to most up-to-date amenities and luxury facilities. Bahria Town Peshawar developments will form the benchmarks for the real estate of Khyber Pakhtunkhwa. 
is a stellar addition to the chain of Bahria Town Projects already operating successfully in Islamabad, Rawalpindi, Karachi, Quetta, and Lahore. Bahria Town Peshawar has been a long-awaited project due to the vacuum of a well-planned housing scheme in the largest city of Pakistan. Peshawar doesn't have any society that matches the international standards of infrastructure and living.
Launching Date:
Bahria Town Peshawar bookings will start next month. We hope that Bahria Town in Khyber Pakhtunkhwa will achieve more success than expected.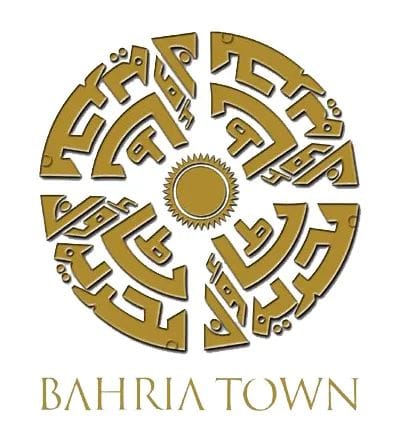 Housing And Infrastructure:
Bahria Town provides a well-planned and aesthetically pleasing environment. The housing options include villas, apartments, and plots of various sizes, catering to different preferences and budgets. The architecture often showcases modern designs and high-quality construction. The town has reliable electricity, water, and gas, ensuring a comfortable living experience.
Amenities And Facilities
One of the highlights of Bahria Town is its wide range of amenities and facilities. The community features well-maintained parks, jogging tracks, and green spaces, allowing residents to enjoy outdoor activities and a healthy lifestyle. Additionally, community centers, sports complexes, and clubs offer recreational activities such as swimming, tennis, and golf. Shopping malls, restaurants, and entertainment venues are also present within Bahria Town, providing convenience and entertainment options to residents.
Security And Safety
Bahria Town places great emphasis on security and safety. The community is typically gated and guarded, with controlled access points and round-the-clock security personnel. It helps create a secure living environment, giving residents peace of mind. CCTV surveillance systems and patrolling teams are often in place to ensure the safety of residents and their property.
Education And Healthcare:
Bahria Town often incorporates educational institutions and healthcare facilities within its boundaries. It includes schools, colleges, and universities, providing quality education to the residents' children. Medical centers and hospitals are also established to offer healthcare services within proximity, ensuring easy access to medical facilities.
Community And Social Life:
Bahria Town fosters community and social interaction. Various events, festivals, and cultural activities are organized annually, bringing residents together and promoting a vibrant community spirit. Residents often have access to community centers or clubs to socialize, engage in recreational activities, and build connections with neighbors.
Maintenance And Services
Bahria Town management typically takes responsibility for the care and upkeep of the infrastructure and common areas. It includes road maintenance, landscaping, waste management, and other essential services. Regular maintenance ensures a well-kept environment for residents to enjoy.
Master Plan:
Bahria Town has approached Peshawar with a master planned mega housing scheme that promises international standards of infrastructure with state-of-the-art amenities to the residents, and hence it becomes the most appealing choice for all Peshawar residents where they can live in a calm and peaceful environment while enjoying the luxuries of life.
Bahria Town Peshawar consists of the following Residential and Commercial Plot sizes.
Residential Plots Sizes:
125 Sq. Yards
250 Sq. Yards
500 Sq. Yards
1000 Sq. Yards
2000 Sq. Yards
Commercial Plot Sizes:
125 Sq. Yards
200 Sq. Yards
250 Sq. Yards
Payment Plan:
Bahria Town mainly targets the middle class of Pakistan. It has been expected officially launched in the year 2023. Till Now, the project has received an immense response from the general public as well as investors across the country as well as overseas Pakistanis. The project is launched initially at lower prices with a quite flexible installment plan and some were launched later on at high prices with the commitment to hand over early possessions.